Thai Food in Jalan Ampang, Hulu Langat
Do you like to eat Thai food? Don't know where to go? Well, you can go to this restaurant, which is located in jalan ampang, hulu langat. The name of the restaurant is Fish Farm Thai Restaurant. It is Pork Free and it opens everyday, from 11am to 11:30pm. The restaurant is floating on the lake which makes it special and different. For location details, you can contact person in charge, 019-260 6493, (Eugene).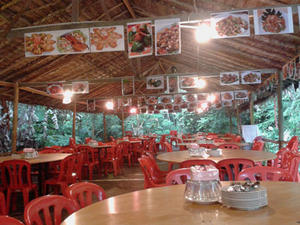 All the tables are big round tables. Most of the customers come in big groups. It will be strange if less than 3 people eating in a big table. You can enjoy the view of the lake while enjoying your food.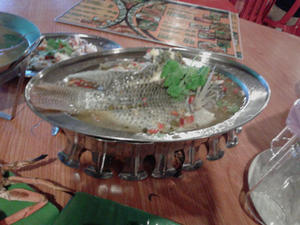 Fish
Sambal paku pakis

Fried bayam. This is my favourite dish. It is so crispy and yummy when I eat that time and I never tasted crispy vegetable before

Grilled crab

Grilled lamb. This lamb is delicious and juicy.

Tomyam

Grilled sotong