Keira Knightley Ties Knot With Rupert Friend Next Year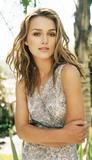 Its good to hear something positive like new marriages after numerous of divorces among celebrities.
Pirates Of The Caribbean star Keira Knightley plans to get married with boyfriend Rupert Friend in an Italian castle.Out of a sudden people go there to get married.Well,Italian can be a romantic place to get married.More ever,you will feel like a princess to married in a castle like
a fairy tale.
Her ideas were disclosed when she was having a drink at Lindsay Lohan's party in London on Friday night.
Her husband to be, who co-starred in Pride And Prejudice with her reportedly proposed to Knightley during a Parisian jaunt in September.