Justin Timberlake proposed to Jessica Biel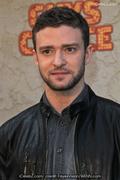 Wedding bells soon for Justin Timberlake. He proposed to his
girlfriend Jessica Biel just before Christmas.
They have been dating for four and a half years.
An insider told Us Weekly magazine that Justin 'knew it was the right time to propose', and decided to pop the question in the mountains during a pre-Christmas break in Jackson, Wyoming.