Brooke Shields gives a shoulder to cry on for Britney Spears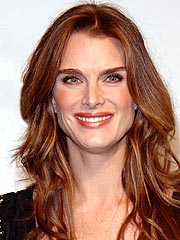 Brooke Shields hope Britney Spears will get well soon.And says that her condition might caused from postpartum depression.A condition that Brooke Shields had after the birth of her first child.
Shields who has two daughters, Rowan, 3, and 10-month-old Grier, wrote the book Down Came the Rain: My Journey Through Postpartum Depression detailing her experience and how she overcame it.
She hopes her book will help Britney gets well if she reads it.If Britney need somebody to talk to,Shields will be there for her.